Filing a Chapter 7 Bankruptcy: The Basics
Chapter 7 bankruptcy is a type of bankruptcy that requires you to repay some of your debts over time. This type of bankruptcy allows people to keep all their property, including any car, home or other valuables.
Chapter 7 bankruptcy can be helpful for those who have too much debt and cannot pay it back by the end of the repayment plan. You can find out more about Chapter 7 bankruptcy and how it is helpful here.
Benefits of Filing for Chapter 7
The main benefit of chapter 7 bankruptcy is that you can keep all your property.
Another benefit of this type of bankruptcy is that you only have to pay back a portion of the debts over time instead of having to pay them all back within several years.
There are some disadvantages to filing chapter 7 bankruptcy, including lengthier repayment plans. For example, you can expect a repayment plan around three years for unsecured debts like credit cards.
You will also be required to go through credit counseling services either before or shortly after filing chapter 7 bankruptcy. This is something that Blue Bee Bankruptcy can help you do.
If you are thinking about this type of bankruptcy, it is important that you speak to an attorney for guidance and instructions on how to file the petition correctly.
You may contact us and we can provide insight on how chapter 7 bankruptcy works and help you determine if it is the right choice for your situation.
Around six months after filing Chapter 7 bankruptcy, you can apply for a discharge to eliminate your debt completely.
Filing Your Petition
When applying for this type of bankruptcy, you must remember to be honest and thorough on your petition or you may not get a discharge.
The main benefit of chapter 7 bankruptcy is that you can keep all your property. You can use the bankruptcy to help reduce the amount of debt that you owe, but you will still be required to make regular monthly payments.
You should speak to an attorney before filing Chapter 7 bankruptcy so they can provide guidance and instructions on how to file the petition correctly.
It's important that you contact us first so we can discuss any concerns about this type of bankruptcy and help you determine if it would be a good option for your specific financial situation.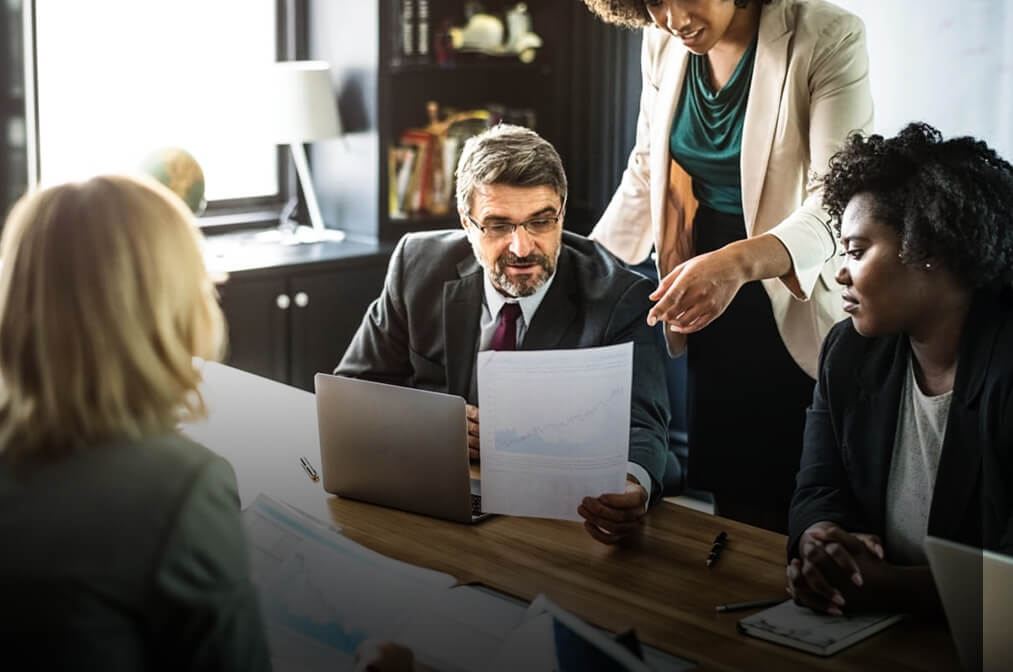 Credit Rebuilding After Bankruptcy
Many people worry about their credit score taking a hit after the bankruptcy is in effect.
While it is true there is an initial hit to your credit score, it is possible to rebuild your credit even stronger than before the filing.
At Blue Bee, we offer all of our bankruptcy clients our credit rebuilding program. We give you the knowledge, tools, and motivation to rebuild your credit and renew your financial outlook.
We built our credit building program for post-Chapter 7 bankruptcy debtors and current Chapter 13 debtors.
It focuses on topics like replacing old credit with better credit reporting, avoiding credit-fixing scams, updating credit score information with the bureaus, building great credit using low credit lines, and fixing errors on reports.
This same program has already helped tens of thousands of people reclaim their economic future by rebuilding their credit score.
This program typically costs about $1,000, but we include this service at no additional cost. If you file your bankruptcy with us, we cover the credit rebuilding program for free!
Don't stay stuck behind a financial wall. Let our holistic financial services help get you back the life you remember.
File Confidently With A Bankruptcy Lawyer
While your financial situation may be overwhelming, the process of filing for Chapter 7 Bankruptcy doesn't have to be.
To ensure that you are following all requirements and creating a manageable plan that satisfies your interests and those of your creditors, enlist the assistance of an experienced bankruptcy lawyer.
With their expertise, you can develop the best financial plan for minimizing your debt and resuming your life.
Learn More
At Blue Bee Bankruptcy, our lawyers are highly experienced in the various filing options.
More importantly, we understand that each case we receive is unique and each client has different needs and goals. We will discuss these signs with you and decide the best route to take.
We strive to help our clients rebuild their lives and take steps toward a better financial future through filing. 

If you're dealing with the potential of bankruptcy, give us a call. Our team will work to help you by reviewing all of the options our firm has available. We will ensure you'll get the best possible outcome for your situation.
Get in touch today so we can start working on either halting bankruptcies or preventing them from taking place altogether!
Contact Us Today For Help! You can schedule your free consultation online or call us at (801) 285-098.