What Are Chapter 7 Bankruptcy Cases?
Out of all types of bankruptcy, Chapter 7 may be the preferred approach, as it is the easiest to navigate.
When an individual or business makes the difficult decision of filing for bankruptcy, they are attempting to erase debts by liquifying their assets as quickly as possible.
Whichever form of bankruptcy you qualify to pursue, you must conduct research to understand the extensive litigation process that lies before you.
Therefore, if you plan to file for Chapter 7 bankruptcy, read on to learn more about what to expect from the process.
Chapter 7 Bankruptcy Cases: Who can File?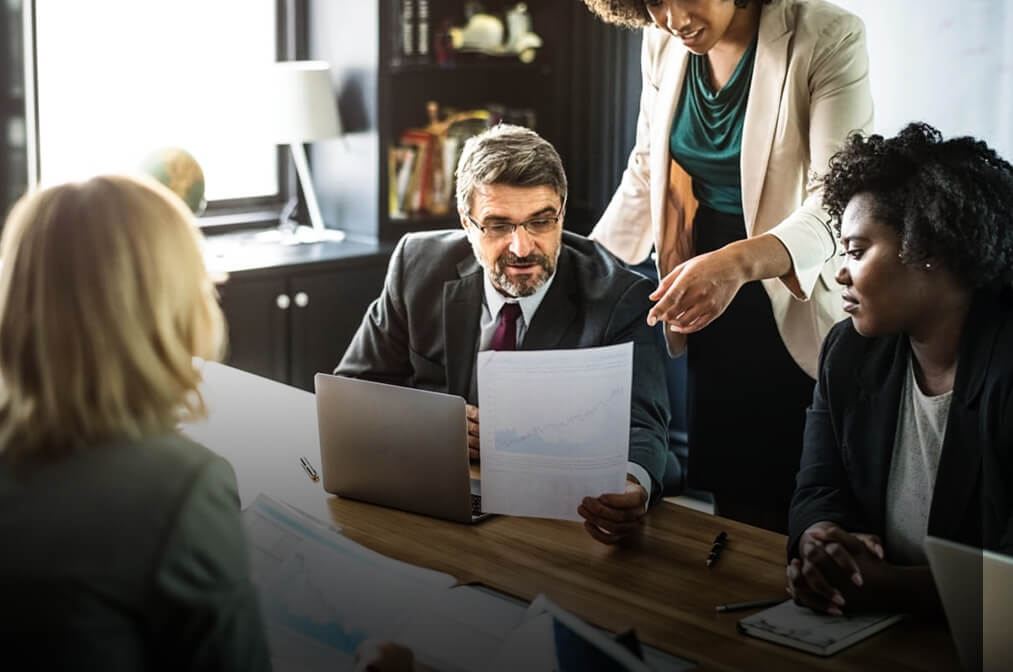 Chapter 7 bankruptcy is typically regarded as the most common and straightforward process of filing for bankruptcy. While not everyone qualifies for this particular type of bankruptcy, you will be eligible if your income is lower than the median income (of the state in which you live).
Furthermore, you will not qualify if you have previously filed for bankruptcy within the last eight years, or if you haven't lived in your state for the required amount of time. This amount of time varies by state.
Chapter 7 Bankruptcy Cases: Costs and Forms
The cost of filing for Chapter 7 bankruptcy is about $340, and the entire process takes up to half a year.
Once qualified, you now have to deal with extensive bankruptcy forms. Within the documents, you must include all relevant information pertaining to your property, income and living expenses, outstanding debts, and any property or assets that may be exempt from the liquidation process.
Additionally, after submitting all required forms, you will also be responsible for completing credit counseling under the supervision of the Trustee appointed to your case.
"Automatic Stay" Stops Creditors
When you file for Chapter 7 bankruptcy, "automatic stay" goes into effect, which deters creditors from garnishing your wages from your bank account, repossessing your car, foreclosing on your home, or pursuing any other method of procuring the debt you owe.
Automatic Stay immediately goes into effect upon filing and provides a temporary safety net for your assets. However, you must remember that this is only temporary.
Court's Impact on Your Financials
Chapter 7 bankruptcy allows the court to appoint a bankruptcy trustee to oversee your properties and other assets. The trustee's purpose is to ensure that your creditors receive the maximum amount of money possible that you owe.
In order to achieve this, the majority of your property and assets, outside of those qualifying as exempt, are liquidated for the benefit of the creditors.
Soon after, you must attend the creditors' meeting. You will be asked questions regarding the forms that you submitted to the court. More often than not, this will be the only official meeting outside of those with your lawyer.
Property, Debts, and Outcomes
While some debtors do not lose property, the vast majority experience some extent of liquidation. Therefore, the possibility of losing your home, car, and any other asset exists,. And you should be aware of this fact before filing.
By the time the filing process is complete, the debt you are attempting to erase has usually been wiped out entirely by the cash from liquidation.
However, certain debts can withstand the process of bankruptcy, such as government tax debts, child support, and student loans. Furthermore, any debt resulting from fraud or any other type of malicious act will also stand.
When filing Chapter 7 bankruptcy, one must remember that they forfeit any and all control over their financial situation to the court-appointed trustee. They will call all of the shots until the creditors are repaid the entirety of what you owe.
To successfully navigate the process of filing for bankruptcy, we recommend seeking the services of a bankruptcy lawyer. A lawyer will be able to answer all of your questions and assist you throughout the entire filing process. They will also ensure that you do not lose any property or assets that are exempt from bankruptcy.
We know that filing for bankruptcy can be a stressful and overwhelming process for clients. The bankruptcy attorneys at Blue Bee work hard to make the process as stress-free as possible for our clients. Call us at (801)285-0980 or visit our website at https://bluebeebankruptcy.com/ for more information.
Learn More
At Blue Bee Bankruptcy, our lawyers are highly experienced in the various filing options. More importantly, we understand that each case we receive is unique and each client has different needs and goals. We will discuss these signs with you and decide the best route to take.
We strive to help our clients rebuild their lives and take steps toward a better financial future through filing. 

If you're dealing with the potential of bankruptcy, give us a call. Our team will work to help you by reviewing all of the options our firm has available. We will ensure you'll get the best possible outcome for your situation.
Get in touch today so we can start working on either halting bankruptcies or preventing them from taking place altogether!
Contact Us Today For Help! You can schedule your free consultation online or call us at (801) 285-098.