The Cost of Filing Chapter 7 Bankruptcy: A Detailed Breakdown
Filing for Chapter 7 bankruptcy can provide relief for individuals overwhelmed by unmanageable debt.
However, the process is not without its costs. This article will provide a comprehensive breakdown of the various costs associated with filing for Chapter 7 bankruptcy, helping you make an informed decision about whether it's the right option for you.
I. Filing Fees
The first cost to consider when filing for Chapter 7 bankruptcy is the filing fee, which is a mandatory expense charged by the court.
The filing fee for a Chapter 7 bankruptcy can change, but as of 2023 is in the range of $230 – $270.
This amount may change over time, so it's important to consult the official bankruptcy court website or your bankruptcy attorney for the most up-to-date fee information.
II. Credit Counseling and Debtor Education Courses
Before you can file for Chapter 7 bankruptcy, you must complete a credit counseling course from an approved provider.
This is a requirement under the Bankruptcy Abuse Prevention and Consumer Protection Act (BAPCPA) of 2005. The cost of this course varies by provider, but typically ranges from $25 to $50.
After filing for bankruptcy, you are also required to complete a debtor education course before your debts can be discharged. This course typically costs between $25 and $50 as well.
In some cases, fee waivers or discounts may be available based on financial hardship.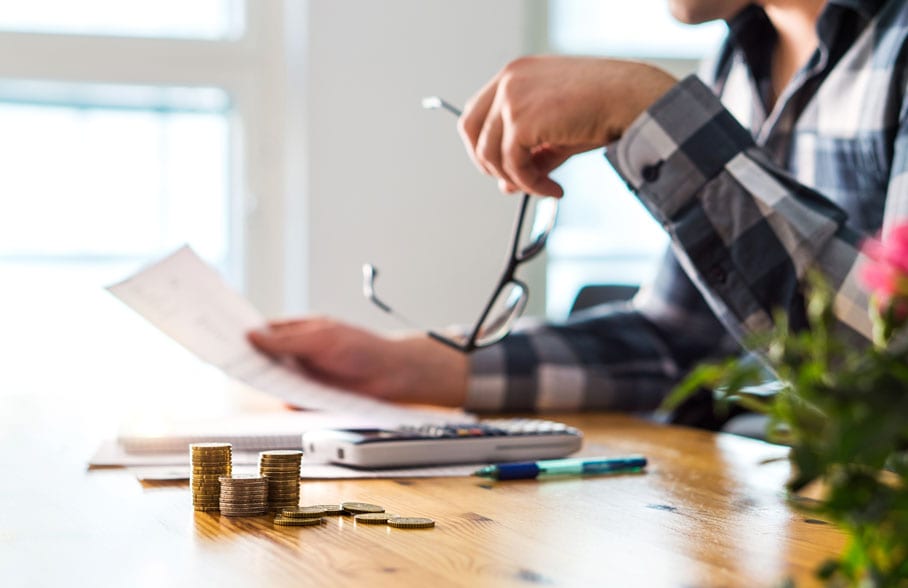 III. Attorney Fees
Although you have the option to file for bankruptcy without an attorney, known as filing "pro se," it is generally not recommended due to the complexity of bankruptcy law.
Hiring a knowledgeable attorney can help ensure that your case is handled properly, maximizing your chances of a successful outcome.
Attorney fees for Chapter 7 bankruptcy cases can vary widely depending on your location and the complexity of your case. On average, fees range from $2,000 to $3000. Some attorneys may offer a flat fee, while others charge an hourly rate.
It's essential to discuss fee structures and expectations with any potential attorney before hiring them.
IV. Additional Costs
There may be additional costs associated with filing for Chapter 7 bankruptcy, including:
Document retrieval: If you need to obtain copies of certain financial documents, such as tax returns or credit reports, there may be fees involved.
Appraisal fees: If you own property that needs to be appraised as part of your bankruptcy case, you may need to pay for an appraisal.
Reaffirmation agreement fees: If you choose to reaffirm certain secured debts (such as a mortgage or car loan), you may need to pay a fee to file the reaffirmation agreement with the court.
Miscellaneous court fees: In some cases, you may need to pay fees for filing certain documents or motions with the court.
Conclusion
The costs associated with filing for Chapter 7 bankruptcy can vary depending on the individual circumstances of your case.
While the court-mandated filing fee is standard, other costs like attorney fees, credit counseling and debtor education courses, and additional expenses can add up.
It's essential to carefully consider these costs when deciding whether to file for bankruptcy and to seek the assistance of an experienced attorney to help you navigate the process.
Learn More
At Blue Bee Bankruptcy, our lawyers are highly experienced in bankruptcy options. More importantly, we understand that each case we receive is unique and each client has different needs and goals. We will discuss these signs with you and decide the best route to take.
We strive to help our clients rebuild their lives and take steps toward a better financial future through filing. 


If you're dealing with the potential of bankruptcy, give us a call. Our team will work to help you by reviewing all of the options our firm has available. We will ensure you'll get the best possible outcome for your situation.
Get in touch today so we can start working on either halting bankruptcies or preventing them from taking place altogether!
Contact Us Today For Help! You can schedule your free consultation online or call us at (801) 285-0980.