Steps to Take When Facing Foreclosure in Utah
If you are facing foreclosure in Utah, there are some important steps that you need to take in order to protect your rights.
Foreclosure is a legal process that allows the lender to repossess your home if you fail to make your mortgage payments. This can be a very stressful and difficult time for homeowners, but it is important to remember that you have options and there are resources available to help you through this process.
Here are some important steps to take if you are facing foreclosure in Utah.
Understand Your Mortgage Agreement
When you sign a mortgage agreement, you are entering into a legally binding contract with your lender. It is therefore important that you make sure that you understand exactly what the agreement entails before signing.
Although signing can be exciting, take the time to read through the document carefully so that you can ask questions about any details that may confuse or concern you.
Your agreement should include information on the loan amount, rate of interest, and length of repayment, as well as details regarding insurance and penalties for late payments. Make sure that all of this information is accurate and up-to-date before putting pen to paper.
In addition, ensure that any further costs are properly explained so that there are no surprises down the line. Pay careful attention to how long the application process will take and know when to expect your first statement and payment date.
Making an informed decision at the start of your loan could serve as protection later on if problems crop up – it is essential that you really understand your mortgage agreement and what it means for both yourself and your financial future.
All in all, understanding your mortgage agreement before signing is key to making sound financial decisions – remember: there's no harm in asking questions! ; The more informed you are from the start, the better prepared you will be for anything down the road .
Know your Rights as a Homeowner and Borrower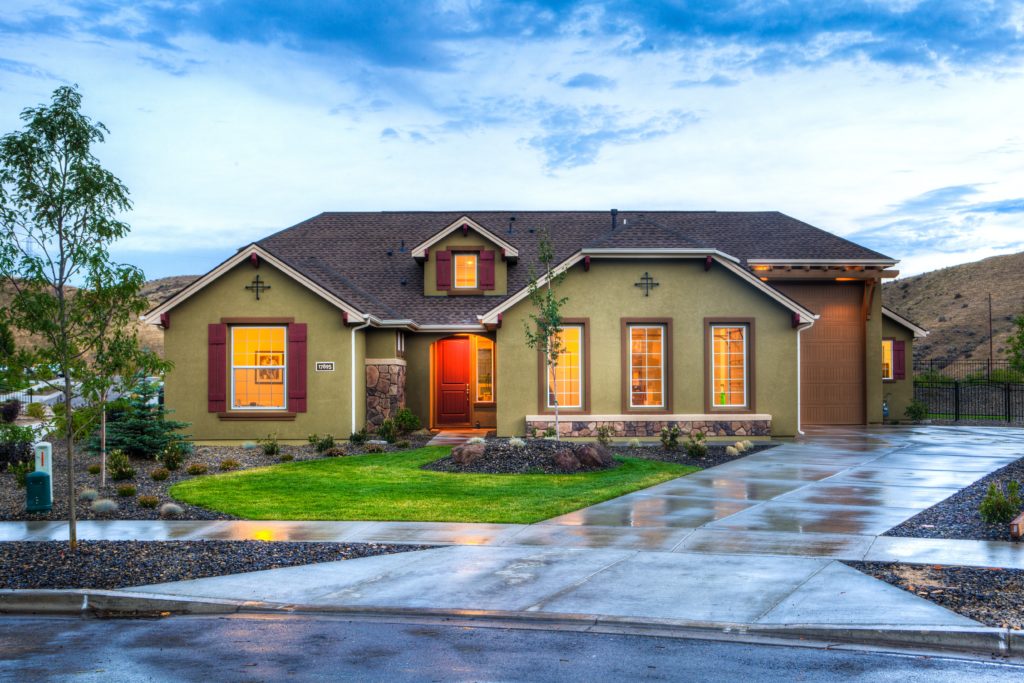 The mortgage industry is complex, and it's important for any homeowner and borrower to understand their rights. There are a variety of different parties involved in the transaction that come into play during the process of getting a loan. Borrowers should always be aware of their rights and make sure they are being treated fairly.
For instance, all borrowers have the right to receive a loan estimate within three days of applying for a mortgage.
It's also important that lenders provide clear disclosure of fees related to the loan application. It's crucial that borrowers do not sign any document they do not agree with or do not understand – they have the right to ask questions and seek clarification of any complicated or confusing language in order to ensure they fully comprehend every detail before committing themselves to anything.
In addition, before signing any mortgage agreement it is necessary to have the opportunity to shop around, comparing lenders on services offered such as interest rates and repayment terms.
Knowing your rights as a homeowner and borrower can help provide peace of mind when approaching one of life's most financially significant transactions.
Work With Your Lender to Try and Find a Solution
It is important to remember that you are not alone when it comes to dealing with financial struggles. If you are having difficulty keeping up with your loan payments or other debt obligations, reaching out to your lender can help provide a solution.
A key part of seeking assistance from your lender involves being honest and open about the nature of your financial struggles.
By providing information about your current income, assets, debts, and expenses, you can help your lender better understand the situation and determine possible solutions.
Additionally, consider asking for alternate payment arrangements or options such as a payment deferral or request an interest rate modification. It may also be beneficial to look into the multiple programs offered by federal housing agencies designed to assist homebuyers financially.
Ultimately, discussing options with your lender paves the way for creating a plan that works best for both parties involved; never be afraid to ask questions and negotiate where necessary in order to find a satisfactory solution.
Get Help from a Lawyer if Needed
When faced with issues involving housing and real estate, it is important to find reliable advice. Those who are dealing with such matters should consider getting assistance from a housing counselor or lawyer — both have the specialized knowledge and expertise needed to help individuals successfully navigate any potential problems.
A housing counselor typically provides guidance related to all stages of buying a home, including the mortgage application process and budgeting for home ownership. They can also help to resolve disputes with landlords.
Similarly, an experienced foreclosure attorney is well-versed in the legal aspects of renting or owning property, as well as related topics such as contract negotiation and evictions.
For even better results, a combination of both services may be worthwhile. Often an attorney will work in tandem with a housing counselor when additional insight is necessary.
Overall, those seeking assistance in matters involving housing are advised to seek support from either a housing counselor or lawyer — obtaining professional advice can make the difference between success and failure.
Don't Wait Until the Last Minute to Take Action
The old saying is true, "failing to plan is planning to fail". When it comes to taking action, too many people make the mistake of waiting until the last minute.
This can often lead to a rush of panicked effort that results in poor-quality work or missed deadlines. It can also lead to feelings of stress, frustration and overwhelm.
The key takeaway here is that you should make a point of planning ahead as much as possible. Start by breaking down projects into smaller parts and tasks so you know exactly what you need to do.
Estimate how much time each task will take, and try not to cram too many items into your daily schedule. Prioritize only those activities that will actually help you achieve your goals.
Try organizing yourself by setting achievable short-term milestones and realistic timelines for each step in the process. These tactics won't guarantee success, but they will certainly improve your chances for reaching positive outcomes.
Plan ahead, stay focused and strive for excellence – it's the only way to tackle significant challenges with confidence and assurance.
A mortgage is a big responsibility, and it's important that you understand all the ins and outs before signing on the dotted line. If you're already a homeowner, it's still crucial to know your rights as a borrower, so that you can work with your lender to find the best solution for both of you if things get tough.
And if worse comes to worse and you can't keep up with payments, don't wait until it's too late. Explore your options and take action as soon as possible. There are plenty of resources available to help you through this process, so please don't hesitate to reach out for assistance if needed.
Learn More
At Blue Bee Bankruptcy, our lawyers are highly experienced in the foreclosure and bankruptcy filing options. More importantly, we understand that each case we receive is unique and each client has different needs and goals. We will discuss these signs with you and decide the best route to take.
We strive to help our clients rebuild their lives and take steps toward a better financial future through filing. 


If you're dealing with the potential of foreclosure, give us a call. Our team will work to help you by reviewing all of the options our firm has available. We will ensure you'll get the best possible outcome for your situation.
Get in touch today so we can start working on either halting bankruptcies or preventing them from taking place altogether!
Contact Us Today For Help! You can schedule your free consultation online or call us at (801) 285-098.