Types of Bankruptcy Cases: Which is Right for You?
For too long now, you have struggled to keep your business or lifestyle afloat. Eventually, there comes the point when it is simply not feasible to continue piling on the debt.
So you must finally file for bankruptcy. For those who do not have an understanding of what filing for bankruptcy entails, the very mention of the word conjures up feelings of fear, panic, and ultimately, confusion.
However, depending on your situation, choosing to file for bankruptcy may be the only course of action for managing your substantial debts and getting your life back on track.
Therefore, today, we will discuss the purpose of filing for bankruptcy and the various forms of bankruptcy and their applications.
What Does Filing for Bankruptcy Entail?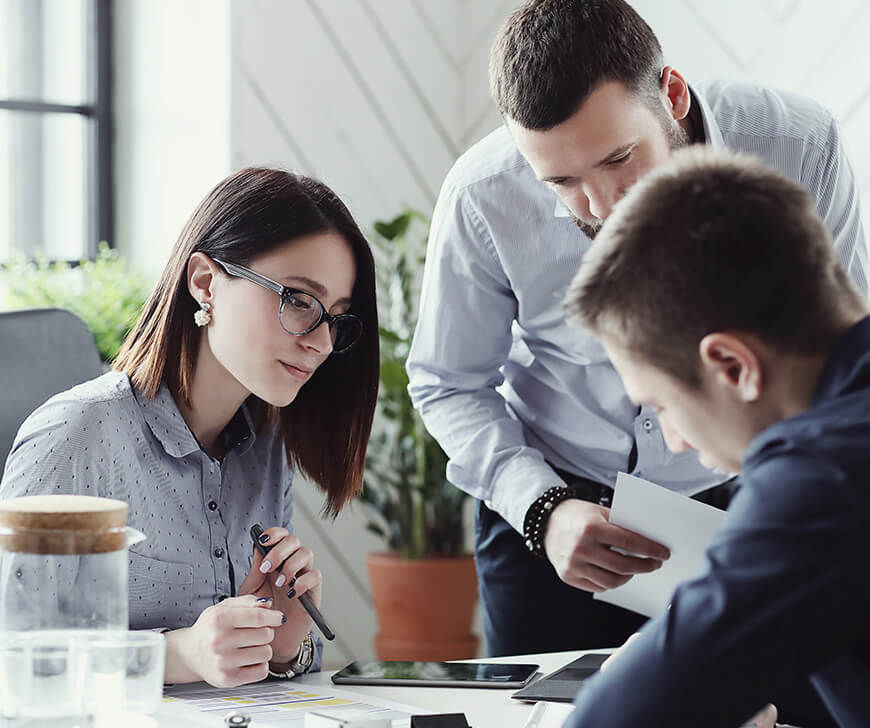 When an individual decides to file for bankruptcy, their ultimate goal is to accomplish one of two things: get the entirety of their debt erased by a judge or develop a repayment plan for paying back their creditors over a period of a few years.
People decide to file for bankruptcy for various reasons, such as losing their job, substantial medical debt, settling out of a divorce, as well as a plethora of other causes.
Regardless of your reasoning, filing for bankruptcy is a significant decision that will affect all other areas of your life, from buying a home to starting a business.
Therefore, you must not make the decision lightly but rather after some serious deliberation and with the guidance of a bankruptcy attorney. 
There are several different forms of bankruptcies that one can apply for, each of which follows a different qualification and litigation process. 
Types of Bankruptcies
As previously mentioned, the goal of filing for bankruptcy is to erase debt. However, not every type of bankruptcy is suitable for all individuals and their interests.
Therefore, understanding which type of bankruptcy is best for your unique situation is essential. 
There are actually six different types of bankruptcies to choose from:
Liquidation: Chapter 7

Cities, towns, and school districts: Chapter 9

Large Corporations: Chapter 11

Family Farms and Fisherman: Chapter 12

Repayment Plans: Chapter 13

International Debts: Chapter 15
How Should I File?
Although there are several types of bankruptcies, most individuals choose between filing for Chapters 7, 13, and 11.
A person or business may consider filing for Chapter 7 bankruptcy if their income is below the required amount for filing in their area. If qualified, filers can erase all debt outside of student loans, child support, and government taxes by liquidating non-exempt assets.
In addition to delaying foreclosure, the process takes about half a year to complete. The case will stay on your credit report for at least ten years, therefore making it more difficult to receive additional loans in the future. 
Chapter 13 bankruptcy is filed by individuals whose debt must fall below a certain amount in order to qualify. Rather than erasing their debt entirely, filers of Chapter 13 must repay their debt over the course of three to five years.
However, assets are not affected, and a foreclosure is avoided.
So, then, what is Chapter 11 bankruptcy? Well, a business can only file for Chapter 11 to reorganize the business or corporation.
Essentially, the company will decide upon a plan for paying back their creditors, which the creditors and courts must of course approve.
Possible Alternatives 
What one must never forget before filing for bankruptcy is that there are other alternatives for managing debt. The two most effective methods for managing and paying off debt are to get on a budget and find ways to increase your income. 
Before allowing the courts to dictate how you spend your money, take control of your own life. Budget your expenses and possibly take on a second job.
When in doubt of your financial situation and considering bankruptcy, seek the help of a bankruptcy lawyer, and you will find that managing your debt and getting back to living your life is entirely possible.
We know that filing for bankruptcy can be a stressful and overwhelming process for clients. The bankruptcy attorneys at Blue Bee work hard to make the process as stress-free as possible for our clients. Call us at (801)285-0980 or visit our website at https://bluebeebankruptcy.com/ for more information.
Learn More
At Blue Bee Bankruptcy, our lawyers are highly experienced in the various filing options. More importantly, we understand that each case we receive is unique and each client has different needs and goals. We will discuss these signs with you and decide the best route to take.
We strive to help our clients rebuild their lives and take steps toward a better financial future through filing. 

If you're dealing with the potential of bankruptcy, give us a call. Our team will work to help you by reviewing all of the options our firm has available. We will ensure you'll get the best possible outcome for your situation.
Get in touch today so we can start working on either halting bankruptcies or preventing them from taking place altogether!
Contact Us Today For Help! You can schedule your free consultation online or call us at (801) 285-098.